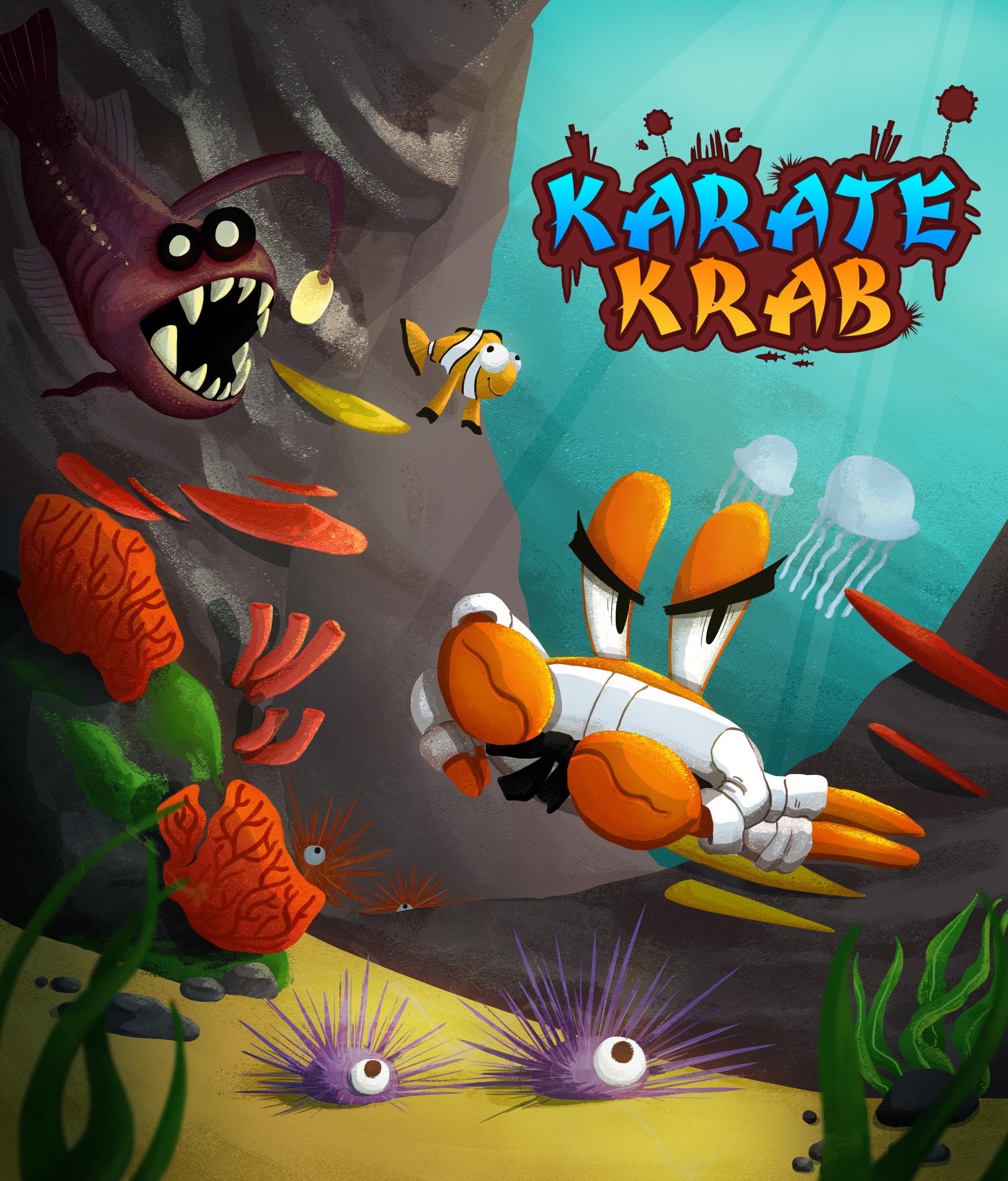 Karate Krab
Release Date February 2018: http://store.steampowered.com/app/749700/Karate_Krab/
New Demo Soon!
Karate Krab is a fast paced 2.5D platformer for Windows that will challenge players
Karate Krab has a set of skills that allow him to overcome the predicaments he finds himself in. Using his 'Karate Dashes' KK can shoot into four different directions at high speed to either cross chasms or attack enemies. After hitting an enemy, KK can then dash again which can lead to chain dashing!
With 60 levels and 3 bosses, Karate Krab is packed with tense action and fun gameplay.
There are multiple routes to take and sometimes hidden collectables!
A 3 star-fish rating system in place on every level, it's important to race through KK as quickly as possible earning as many stars as possible!
Wall Jumping is a vital part of progression and timing them can be tricky, luckily Karate Krab can slide down walls to better position himself.
There are many ways to die in KK and as soon as you do you are thrown straight back into the action!
Controller support!
Abandoned by his cast, our hero finds himself waking alone. After searching tirelessly he gives in, defeated. A boat crashes through the waves on the surfaces, in its wake an object is dropped. As it floats down towards our hero it becomes clear that the object is a white GI! Curious, our hero touches the GI and finds himself imbued with the power of karate for literally no reason whatsoever.
With his new-found power, he vows to take down all of the crabs who wronged him as well as any other sea creatures that stand in his way.
The game will cost £6.99
No microtransactions
Liquid Sapling:
Ross Everson - Game Designer, Animator
Colby Leung - Artist, Sound
Mark Avery – Lead Programmer, Level Designer
Samuel Clark – Programmer, Level Designer
James Ferguson – Programmer, Level Designer
Dan Aston - Music
Steam Page: http://store.steampowered.com/app/749700/Karate_Krab/
Steam Greenlight: http://steamcommunity.com/sharedfiles/filedetails/...
Twitter: https://twitter.com/karate_krab
Facebook: https://www.facebook.com/karatekrab/